Ombassa Sophera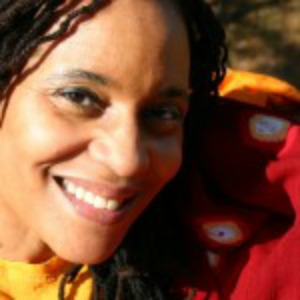 Herbalist and Intuitive Healer
Click Here to Send Ombassa an Email Now
Call Directly to Schedule: 404-590-0053
Bio
For over 20 years, Ombassa Sophera has successfully used her gift of discernment, innate wisdom and knowledge of herbal medicine, assisting people to get from where they are, to where they want to be in life. Ombassa uses these gifts to zero in on any blockages in the physical and energetic bodies.
She currently develops wellness programs for clients to cleanse and detox physically, mentally, emotionally and spiritually.
Ombassa employs specific steps and tools to support her clients in creating a lifestyle blueprint that is congruent with the highest vision of themselves. Along with a culinary/herbal program, she also works with her clients to discover what is best for their body, while assisting them to eliminate self-defeating habits, thoughts and heal unresolved issues of the past.
She is known internationally for her ability to zone in on any life issue, guiding her clients towards realizing their wellness goals.
Some of the issues addressed in Ombassa's sessions include:
Cleansing and Detoxification (mentally, physically and spiritually), Life Purpose Direction, Relationship Breakdowns, Identity Issues, Grief And Loss, Addictions, Depression, Anxiety, Anger Issues, Sleep Disorders, Eating Disorders, Pain Control, Weight Loss, Stress Reduction, Trauma, Athletic Performance, Behavioral Issues, Sexuality Issues, Vocational Issues, Spiritual And Religious Issues.
Ombassa's Simple Steps to Healing
Step 1 - Relax
Step 2 - Cleanse/Detox
Step 3 - Restoration
Step 4 - Follow-Up
Ombassa offers simple steps to bring your body back into balance and alignment during and/or after an illness. She supports you in your intention to heal your situation completely.
The seat of Ombassa's work is getting to the root of unresolved issues manifested in the body that hinder experiencing our birthright of health and wholeness. All healing processes require releasing the old and making room for the new.
Ombassa offers therapies that naturally revive your body's magnificent ability to heal itself - with no harmful side effects. She uses various modalities, including herbs, rest, relaxation exercises, energy therapy and eating balance meals that are best suited for your unique body, which will assist tremendously in your healing process. Her work encompasses balancing WHOLE BODY SYSTEMS, physical, mental, emotional and spiritual. Through her guidance, you will soar towards ultimate health, from the inside-out.
The Sessions
Wellness Consultations - Herbal/Culinary $125 (up to an 1 hour)
In these sessions, Ombassa scans the body to locate the blockages that are causing issues in the body, offering support through a complete cleanse and detox process, along with culinary remedies specific to need of each client.
Wellness Consultations - Intuitive/Spiritual Healing
$175 (up to 1 hour) $350 Intensive Healing (up to 3 hours)
These sessions involve working with physical, mental, emotional and spiritual wellness to affect WHOLE healing. Sessions begins with an in-depth scan of the body, into the past of the client, to identify the root cause of any issue experienced today. Ombassa uses energy balancing (Reiki), meditation and mindfulness practices, herbal remedies and intuitive counseling to assist clients in manifesting personal and spiritual acceleration.
For More Information about Ombassa, check out ombassa.com, playandheal.org facebook.com/ombassa.