The Reasons Behind Opting for Individual Or One-to-one Counseling?
The Reasons Behind Opting for Individual Or One-to-one Counseling?
Written By Tru Integrative Health & Wellness on August 16, 2018
---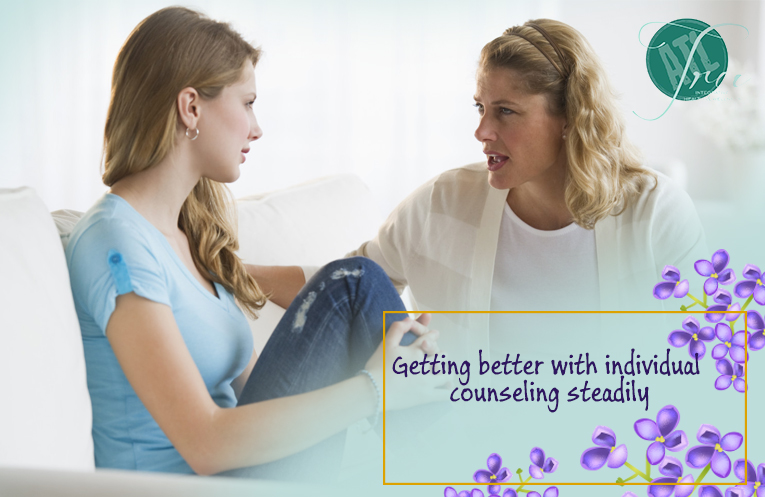 Therapy or counseling is a process of psychological healing where you go and talk to a trained and competent therapist. Based on these sessions, the hired professional help you to get better gradually and heal completely eventually. So, if you think that there is something going on in your mind and it needs to be addressed by a professional, then it is time to start searching for Individual counseling.
The Information and Basic Concept – During this search for the perfect therapist to fulfill your psychological needs, you will find there are different kinds of professionals practicing. Being free to choose any one of them does not mean, just choosing one for the sake of it. The first thing you need to know and remember while searching and choosing the therapist is a simple fact, for your psychological good and proper healing, it will be most important to make the choice that seems to be the best for you. It is not a hard thing, but not very easy as well. You need to get involved in the process, do thorough research, invest time and then it will become possible to find the perfect match.
Reasons to Know About – If you are still having doubt on the subject, then delving deeper and exploring the reasons behind choosing Individual counseling will be required. The points you need to know are:
It is possible that one's psychological issues have resulted from some traumatic incident and he/she is not feeling comfortable to share it with anyone. At the same time, he/she realizes the need and importance for therapy. In such a situation, choosing one-to-one sessions will make the most sense.
The comfort of knowing that there will be only another person in the room during the sessions and he/she will be bound by laws and ethics not to share the innermost thoughts and musing of the patient with anyone else, will be huge.
Making up one's mind and garnering the courage to address the psychological issues is not easy. At some points, things needed to be shared may seem silly. Having the assurance of one-to-one sessions will help to go on and get the assistance required.
There are situations when the person looking for these sessions may not feel entirely safe. Not feeling safe and comfortable will keep them from sharing and getting the crucial treatment to get better. One-to-one therapy will provide with a safe, comfortable and completely controlled environment to finally seek assistance and get better.
These are the reasons which compel people to opt for Individual counseling in Atlanta and the decision most of the times help them to deal with their problems, get better and get back to life.