How Attending Therapy Will Be Able To Help Your Family Function Better?
How Attending Therapy Will Be Able To Help Your Family Function Better?
Written By Tru Integrative Health & Wellness on September 4, 2018
---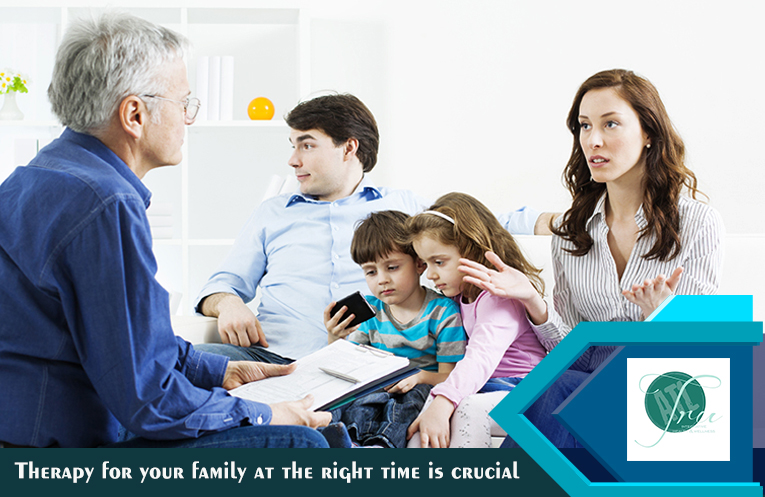 As the name suggests, family therapy is all about helping a whole family through counseling. Mental problems and illnesses are vastly considered to be individual problems. Hence, the therapy sessions are also conducted individually, unless the patient is a minor or the assistance is required by a couple. So, it may come as a little surprising that, a family, as a whole, can also need psychological assistance. Problems like stress, loss or any sudden and huge change in the family dynamic can result in various conflicts and a problem with communication. Letting something like that fester will prove to be very bad for a family. Hence, Mental health counseling will be required and should be opted for as soon as possible.
Understanding The Prospect – It is possible that, instead of visiting a therapist, you may think that, talking amongst the family members or taking a holiday will solve the problem. Though it is possible that such a decision can help in some cases, in certain other cases, without professional help, things will just keep on getting worse. Therefore, it will be wise to contact a therapist and visit him/her for the help required. It is the job of such a professional to help your family find ways to manage the struggle, challenges and conflicts, which will make sure that things will start getting better.
The Benefits of Therapy – By hiring a therapist to help with the family issue, you will have access to the following services and benefits:
Diffusing conflicts between family members
Dealing with any substance abuse any family member may have or recently acquired
Diagnosing and treating specific mental illness in a family member is required
Testing the family members for any mental health problem that may be festering
Finding ways to deal with financial problems and disagreements about money
Dealing with problems, including but not limited to bullying, alienation and so on happening to a child at school
Diffusing the difficulties between siblings
Diagnosing and treating children behavioral problems
Understanding and accepting the grim diagnosis or loss of a family member
Accepting the need for special care for a family member with special needs
Infidelity between the parents
Accepting the sudden and abrupt change in the family dynamics like separation or divorce or the introduction of a new significant other or any of the parents
Planning the custody of the children
Solving issues with the extended family
This way, specific mental health counseling in Atlanta will help your family to function better.